Sorbet Stylus Highlighter Pen (Promotional Highlighter Pens)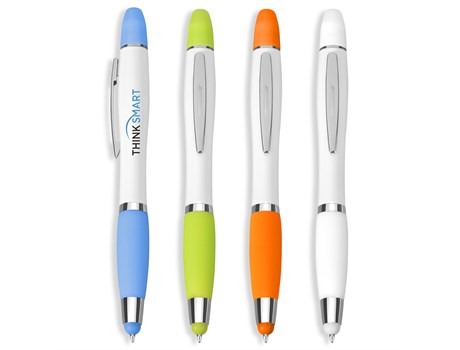 The Sorbet Stylus Highlighter Pen & Wax Highlighter is a 3 in 1 tool with all you need for a productive day of writing. Includes a plunge-action mechanism ballpoint pen with black German ink that extends through the soft rubber stylus tip and a yellow wax highlighter on the other end under a removable cap, to add some colour to your notes. Available in white with a matching bright colour stylus, cap and grip and a stainless steel clip.
Price Includes: 1 Colour, 1 Position Pad Print
Based on the selection of product size and additional option attributes, you can view and download the help template for the product.
---